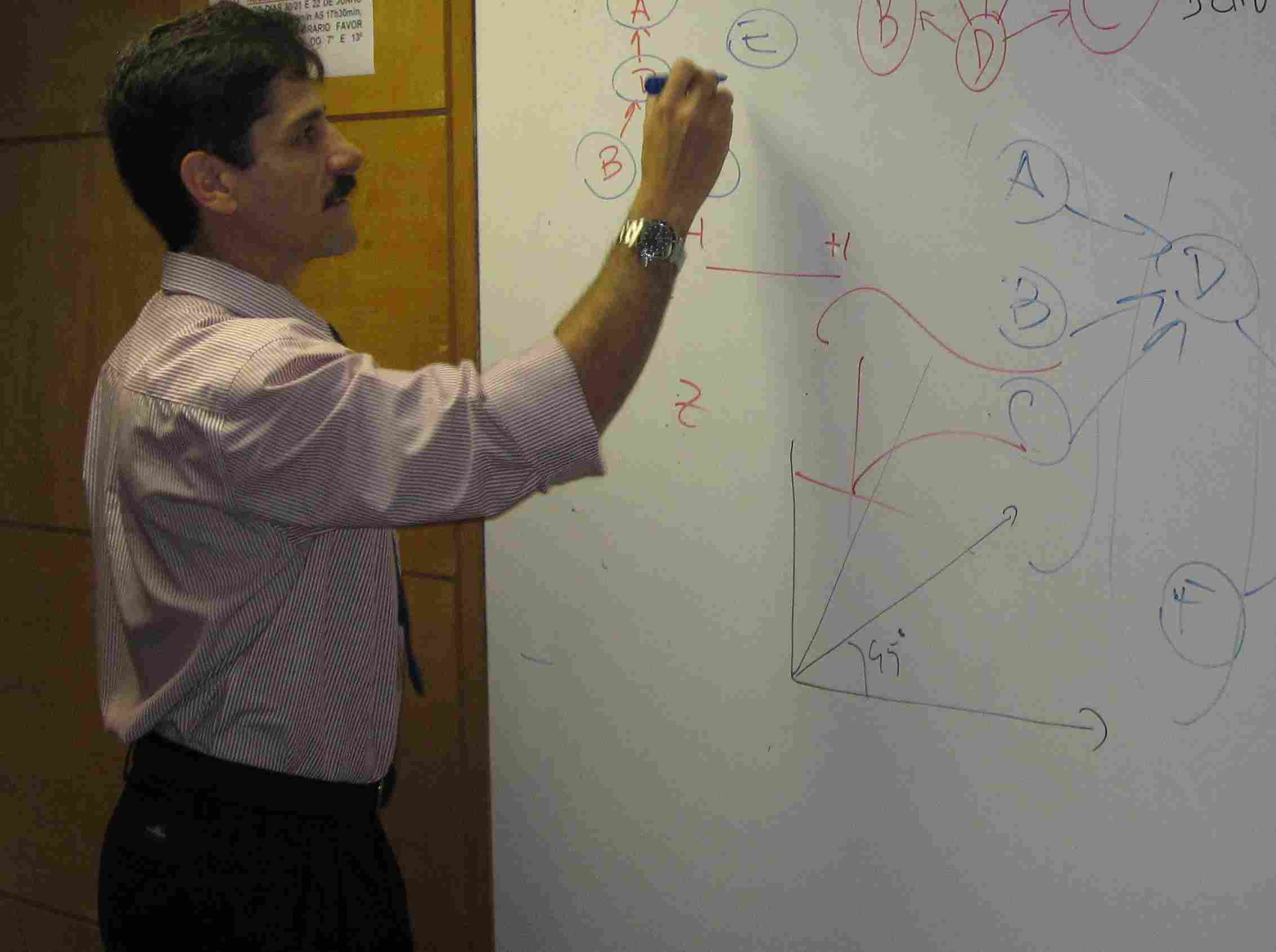 Ned Kock
---
[ WarpPLS ] [ PLS-SEM email list ] [ HealthCorrelator for Excel ] [ Health Correlator blog ] [ Facebook ] [ LinkedIn ] [ Twitter ] [ Google Scholar ] [ Academic page ]
---
*** PLS Applications Symposium; 11 - 13 April 2018; Laredo, Texas ***
---
Ned Kock is a college professor, business consultant, inventor, and software developer. He is the original developer of WarpPLS and HealthCorrelator for Excel (links above). He is the author of several books including Systems Analysis & Design Fundamentals and Compensatory Adaptation. He is also the editor of several books including Information Systems Action Research and Evolutionary Psychology and Information Systems Research.
His degrees are in electronics engineering (B.E.E.), computer science (M.S.), and business management (Ph.D.). Two of his main areas of formal academic research are nonlinear variance-based structural equation modeling, and evolutionary biology as it applies to the study of human-technology interaction. He also conducts independent research on health-related issues. Selected publications and contact informaton are available from his academic page, on the link above.
He started developing software while in high school, and has developed software tools to automate various processes, including business analytics and data mining, detection and correction of deformities in metal axles, error detection and correction in telecommunication devices, health data analysis, inventory control, invoice management, optical character recognition, stock price analysis, structural equation modeling, and travel management.
His views expressed in blogs and elsewhere are his own and do not represent the views of his employer or any organization funding his research. He is not a medical doctor, and thus readers of his Health Correlator blog and other health-related writings should consult with their own medical doctors about their health.